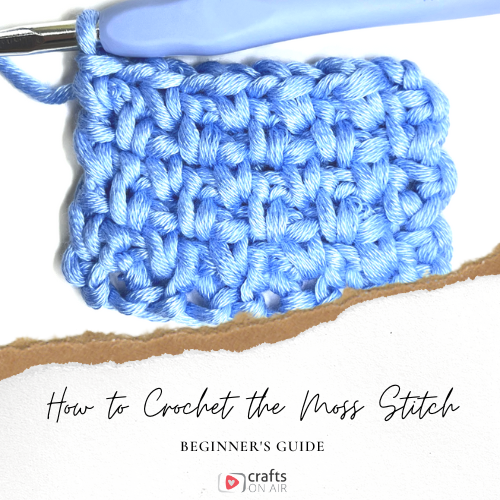 Introduction to the Moss Stitch
After learning the basic crochet stitches, the Moss Stitch is one of the easiest crochet stitches you can master next.
The moss stitch is also called the seed stitch, granite stitch, linen stitch, or woven stitch. To put it simply, the moss stitch is a combination of alternating single crochets and chains on an even foundation. This repetition gives the moss stitch pattern its classic "woven" look. This unique stitch texture makes it perfect for afghans, blankets, sweaters, and other crochet accessories.
In this blog post, we're going to learn not just how to crochet the moss stitch, but also talk about what crochet projects you can start that use this incredibly beginner-friendly stitch! Whether you're new to the world of crochet or just looking to try out a different stitch, moss stitch crochet is a quick and easy way to add some stitch texture to your projects!
For this tutorial, you'll need to know how to create a slip knot, make a chain, and single crochet. But if for any reason you don't, it's no problem at all! You can learn all about the essential trio plus other crochet fundamentals here!
Step-by-step Moss Stitch Tutorial for Beginners
Stitches and Abbreviations (US Terms)
| ABBREVIATION | STITCH |
| --- | --- |
| ch | chain |
| st(s) | stitch(es) |
| yo | yarn over |
| sc | single crochet |
| sl st | slip stitch |
| sk | skip stitch |
Materials

A crochet hook. Your crochet hook size depends on the weight of the yarn you picked. Lovecrafts has a wide array of crochet hook sets with all the sizes you could possibly need for any project. If you choose to work with worsted weight yarn, a hook in the size of 5mm (H/8) or 6mm (I/9) is a great choice.

Other materials. It can be helpful to have locking stitch markers to put in the last stitch of the row to help you know where to make that last stitch, which will keep the sides of your work even. Scissors to cut your yarn and a yarn needle for weaving in ends are also helpful to have.
Foundation Chain for Moss Stitch Crochet
To start crocheting the moss stitch, you will need to chain an even number of stitches. I used 12 chain stitches for this example.
How to Crochet Moss Stitch
Begin your first row by inserting your crochet hook into the fourth ch from your hook.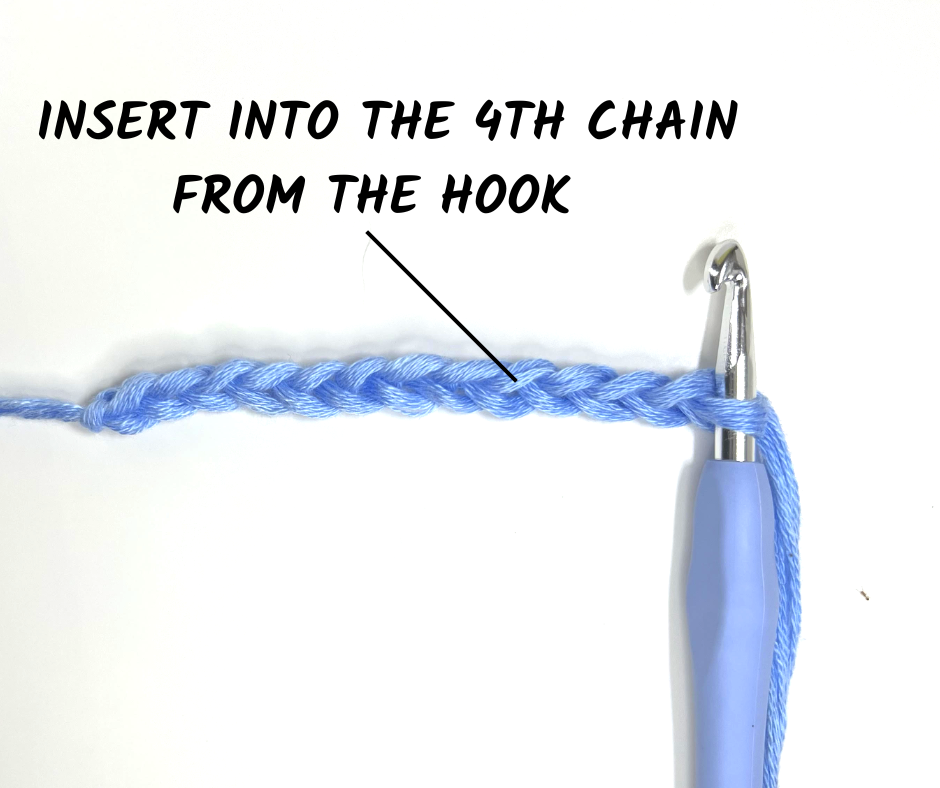 Yarn over (YO) and pull up a loop. You should have two loops on your hook.
YO again and pull through the two loops. You guessed it, that was our first single crochet (sc)!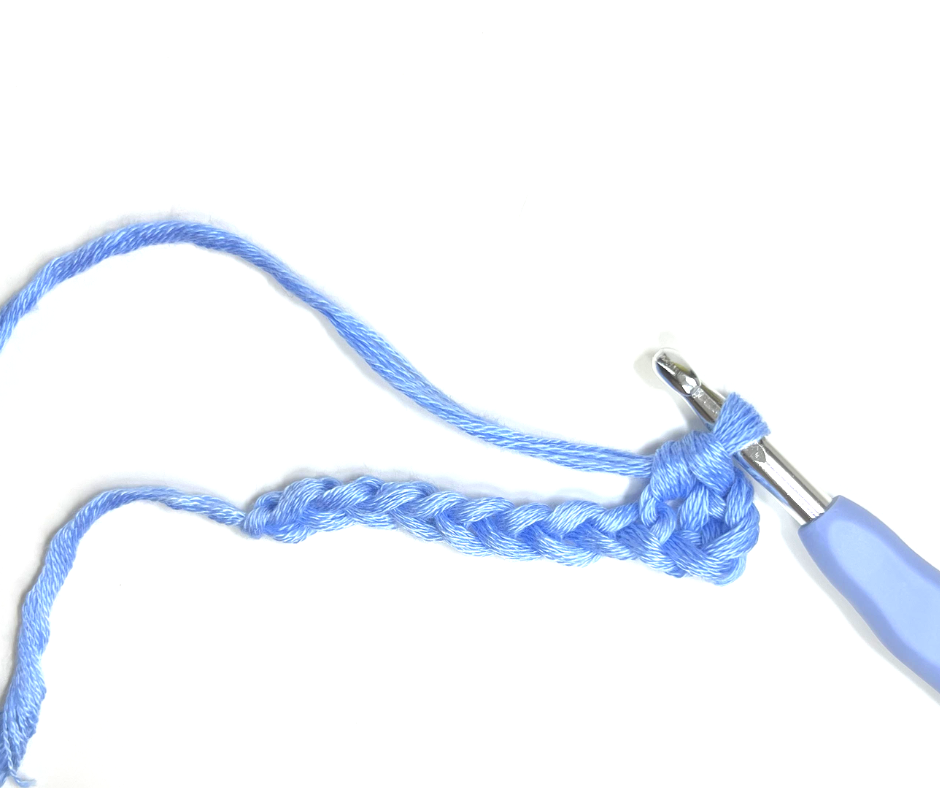 Chain one. Skip the next chain and sc into the next.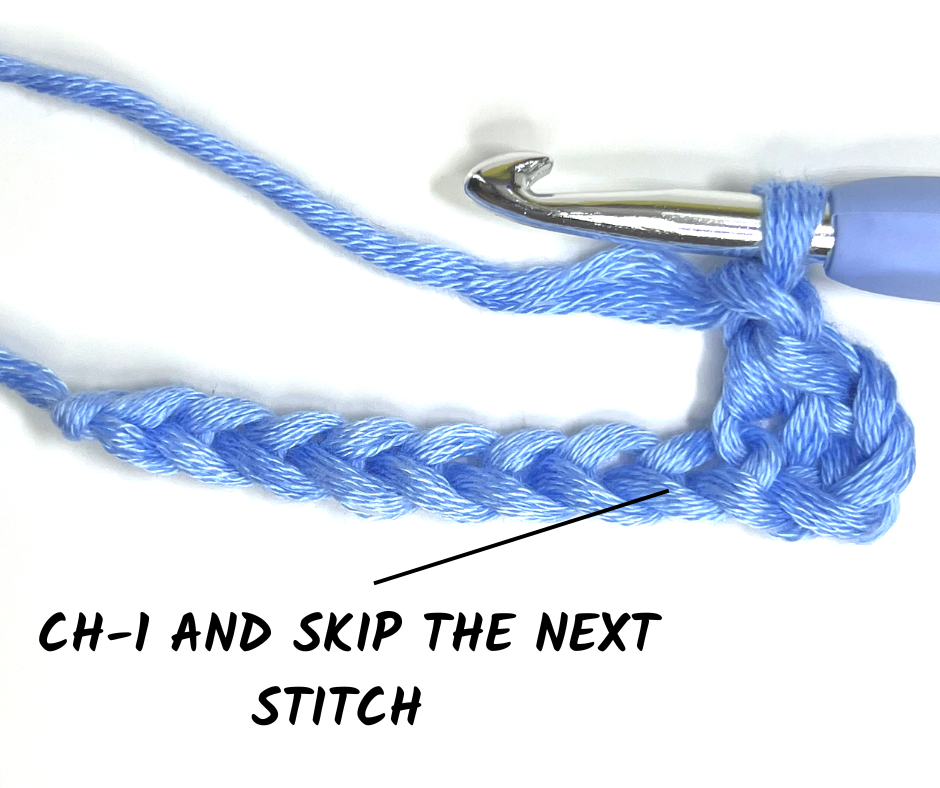 Ch 1 again, skip the next ch, and sc into the one after it. This is going to be our repeat until the end of the row.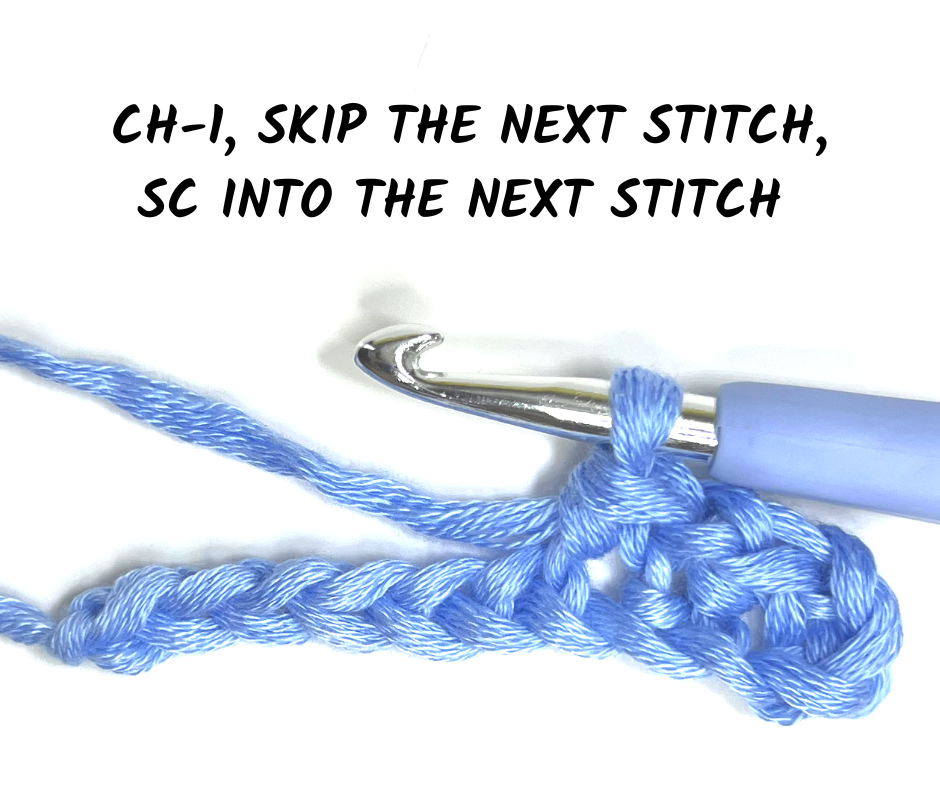 Because you started with an even number of chains, you should be working an sc in the last chain of the row. If not, you've done something wrong, so pull it out and try again.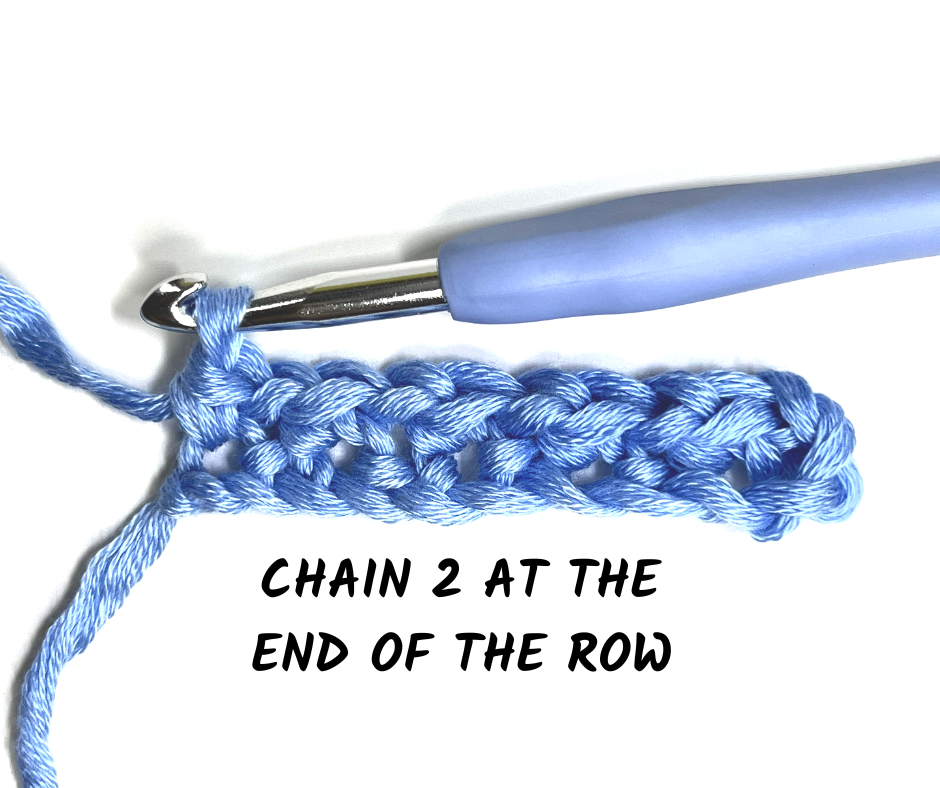 To begin the next row, ch 2 and turn your work. This ch 2 will count as your turning chain.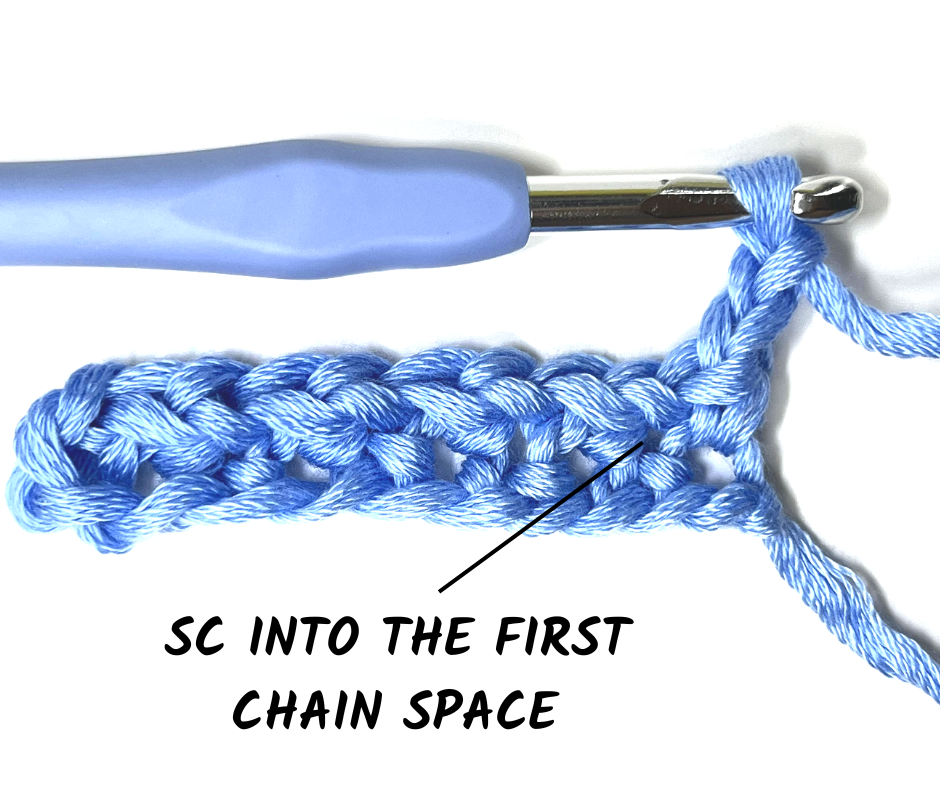 For your second row, we'll work in the chain spaces we created in the previous row.

Begin with an sc in the first chain space. Ch 1 and skip the next single crochet. Place an sc in the next chain space.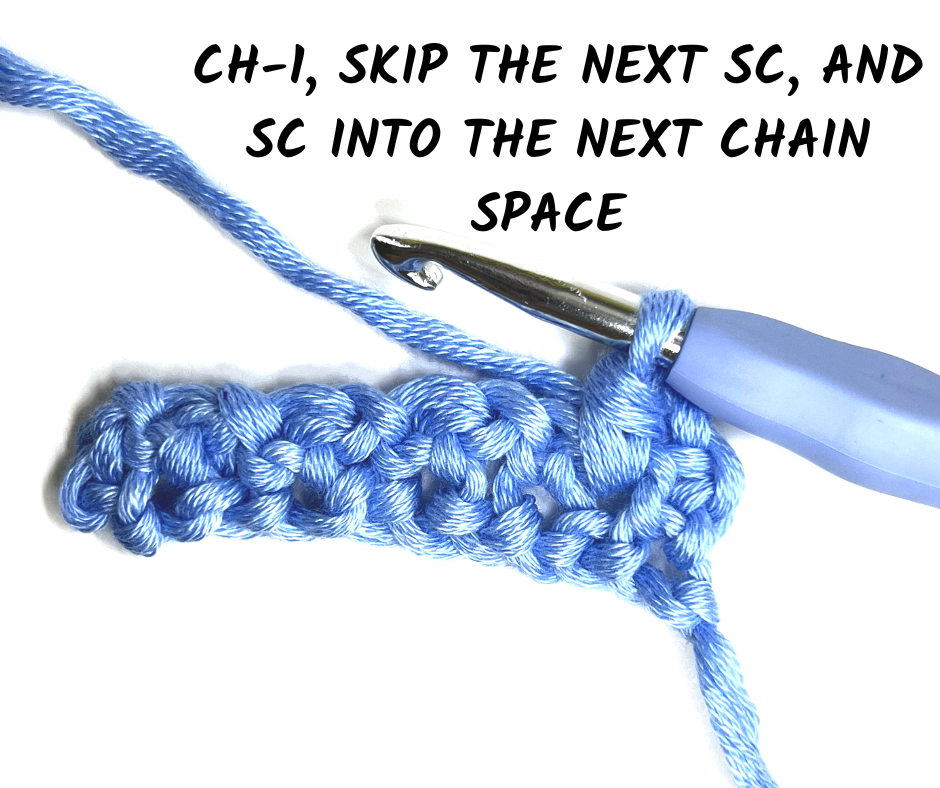 By this point, you should be getting the hang of the moss stitch pattern. Repeat *ch 1, skip 1 sc, sc in the next st* until the end of the row. The last stitch should be an sc stitch in the ch 3 space at the beginning of your work.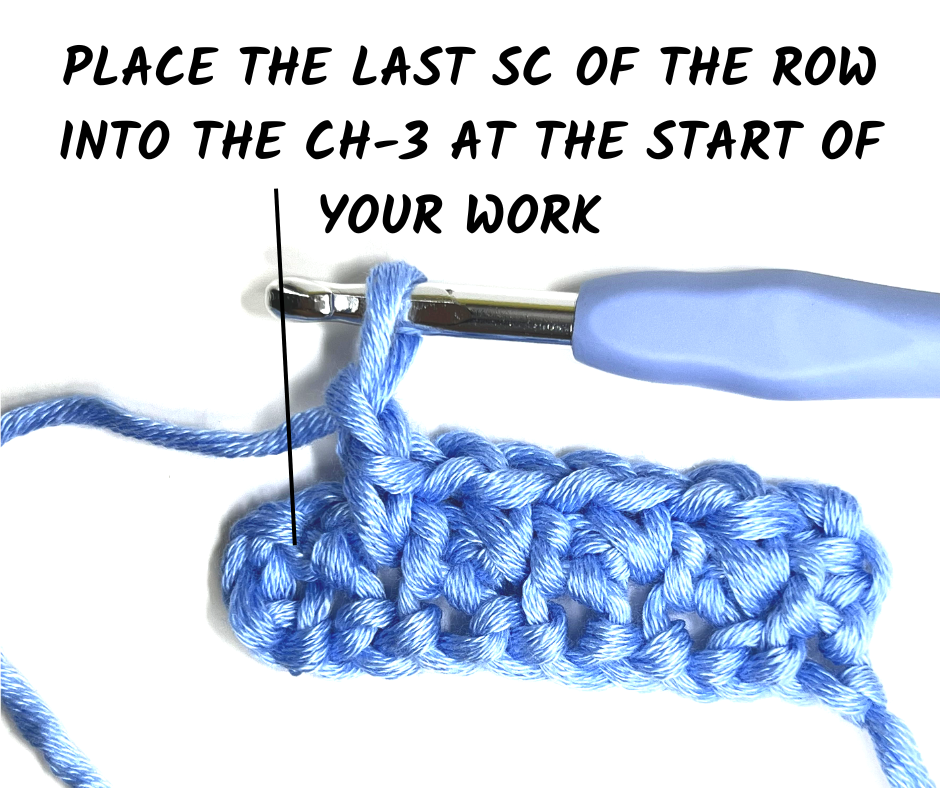 For your next row and the ones after it, repeat Row 2 until you reach the desired length for your moss stitch crochet project!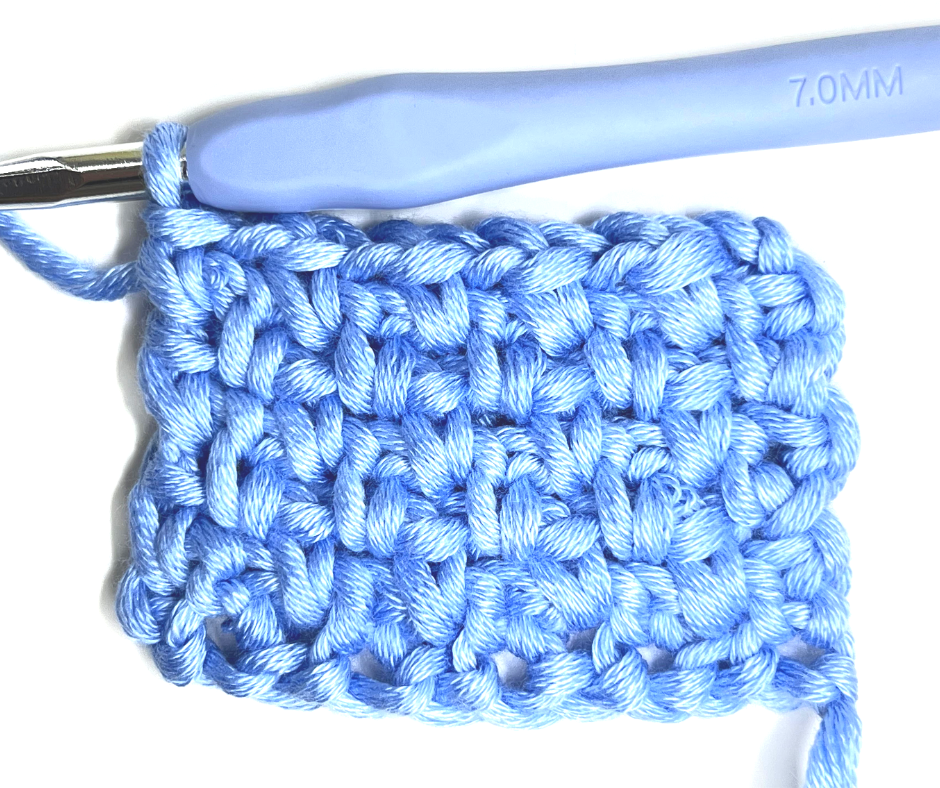 If you need more help figuring out how to crochet moss stitch or you're ready to learn more crochet stitches, check out our Ultimate Crochet Stitch Library, which includes video tutorials for 45 different stitches!
Crochet Patterns You Can Make Using the Moss Stitch
There are multiple ways to utilize the moss stitch in your crochet projects. Here are a few fun moss stitch crochet patterns to try.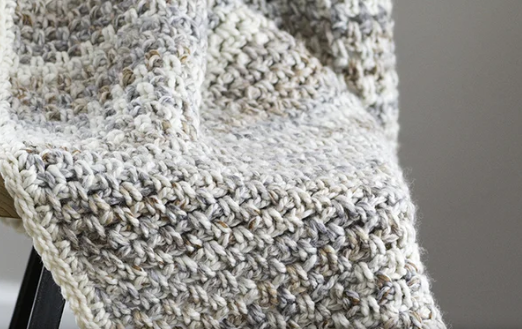 Jane Throw Blanket
Designer: Easy Crochet
Yarn weight: (6) Super bulky
Suggested yarn: Lion Brand Wool-Ease Thick & Quick Yarn
A simple crochet afghan gains gorgeous texture from the moss stitch pattern. The moss stitch used in this throw maintains all the warmth you'd get from any crocheted blanket but without the density of a throw made only of single crochets. This is a great way to use up a stash of multicolored super bulky yarn, too!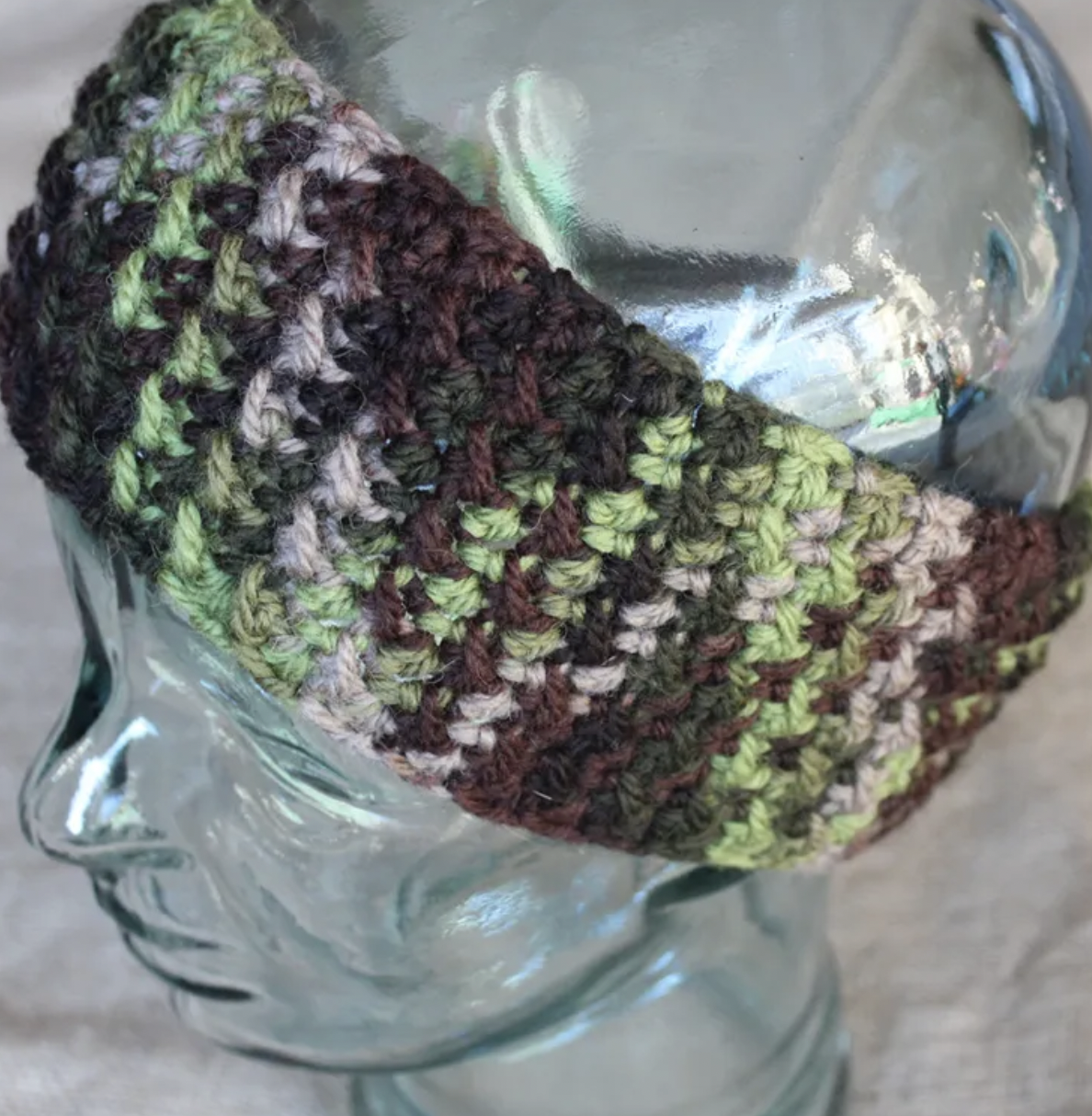 Nature Earwarmers
Designer: Cream of the Crop Crochet
Yarn weight: (4) Worsted
Suggested yarn: Knit Picks Wool of the Andes
This super simple moss stitch headband/ear warmer is a great first moss stitch project. It's worked flat so it's good for beginners, and it stitches up quickly for when you need a last-minute gift or want a new cold-weather accessory.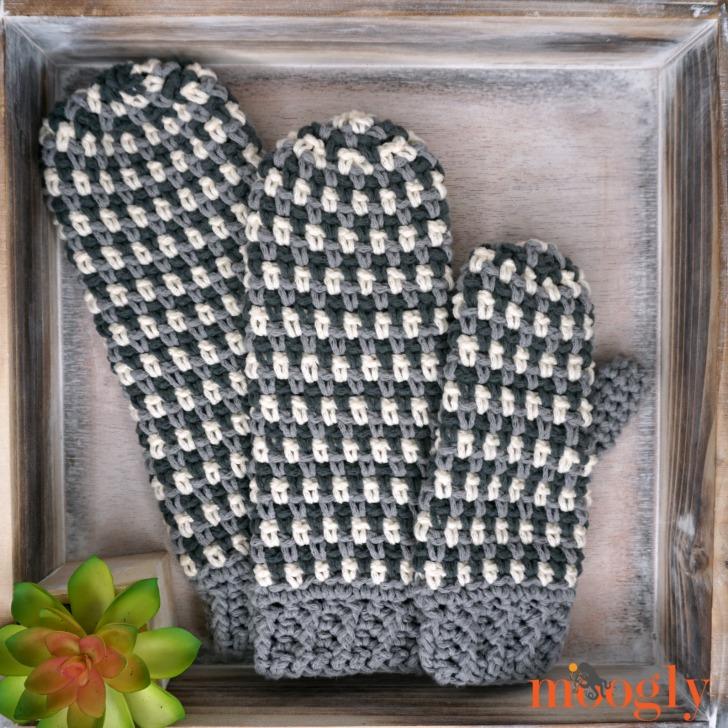 Autumn Amore Mittens
Designer: Moogly Blog
Yarn weight: (4) Worsted
Suggested yarn: Lion Brand Schitt's Creek Yarn
These beautifully crafted mittens really show off the beauty of the moss stitch pattern! Worked in rounds, the Autumn Amore Mittens are quick and easy to make, while also allowing you to experiment with switching colors as you go. (Sidenote: Peep the gorgeous Furls Crochet Hooks the author used for the project!)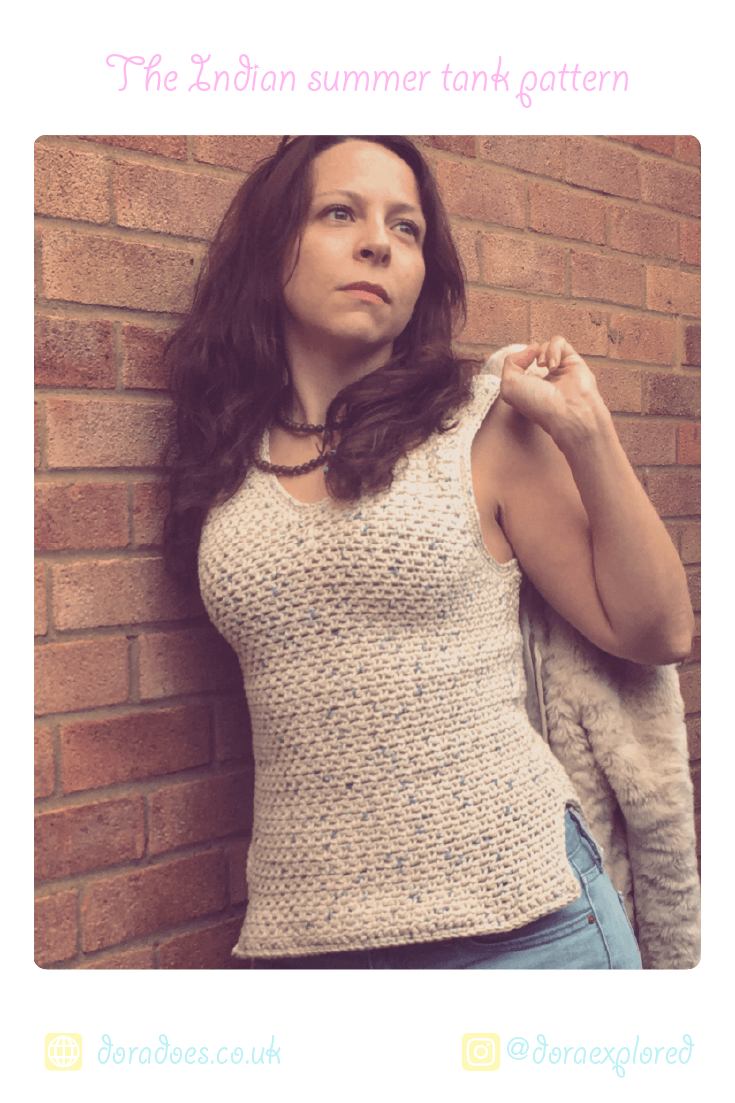 Indian Summer Tank
Designer: Dora Does
Yarn weight: (4) Worsted
Suggested yarn: Lily Sugar'N Cream
This lovely yet simple vest crochet top is a great way to display the moss stitch. The Indian Summer Tank is an easy project for both beginners and experienced crocheters! It also uses a foundation single crochet, which is a great technique for edging projects.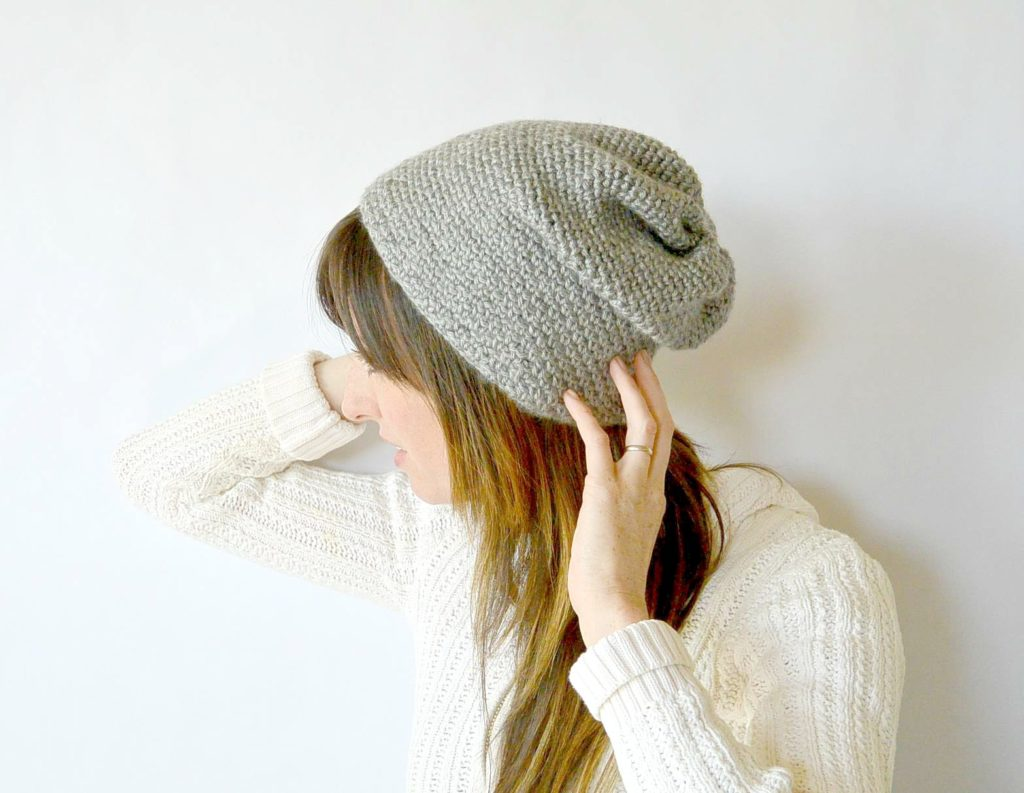 Favorite Style'n Beanie
Designer: Mama in a Stitch
Yarn weight: (4) Worsted
Suggested yarn: Lily Sugar'n Cream
This project is a casual and easy-to-make crocheted beanie crafted using the moss stitch worked in rounds. Play around with colors or stick to neutrals– either way, this is bound to be a wardrobe staple when the weather is cool!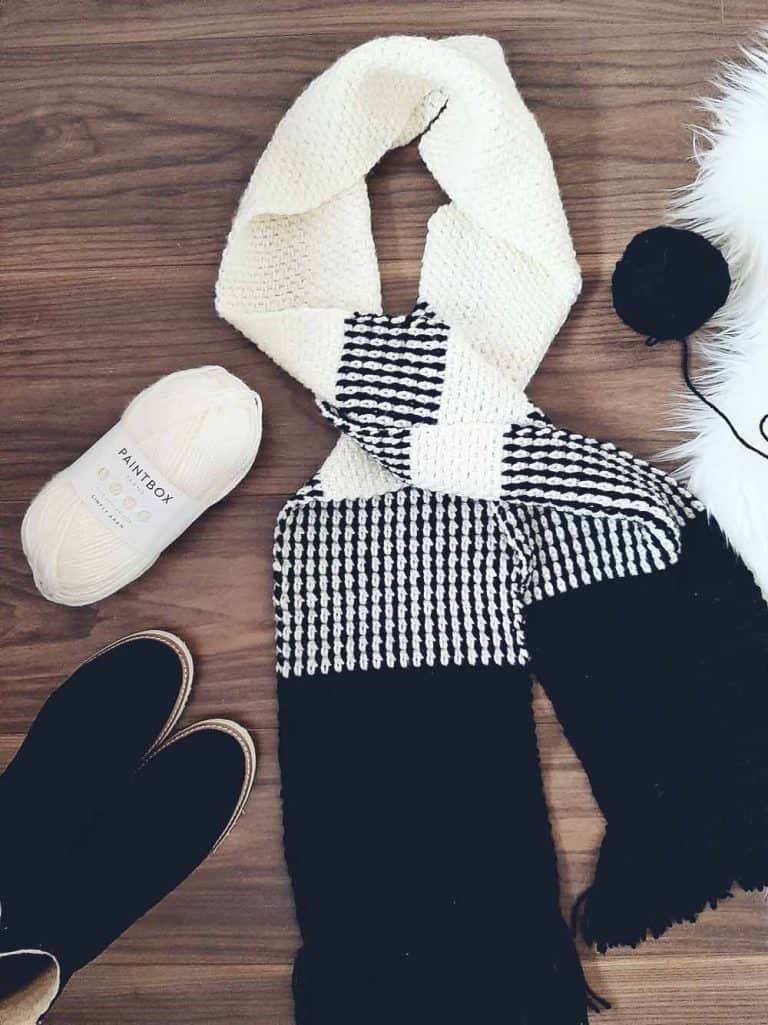 Minimalist Crochet Scarf
Designer: Ned and Mimi
Yarn weight: (4) Medium
Suggested yarn: Knit Picks Simply Wool Aran
The clean lines and woven look of this crochet scarf are sure to complete any outfit! Gift it for the holidays or keep it for yourself– as long as you try your hand at crafting this gorgeous crochet scarf pattern. Moss stitch crochet patterns are perfect to stitch for anyone on your list!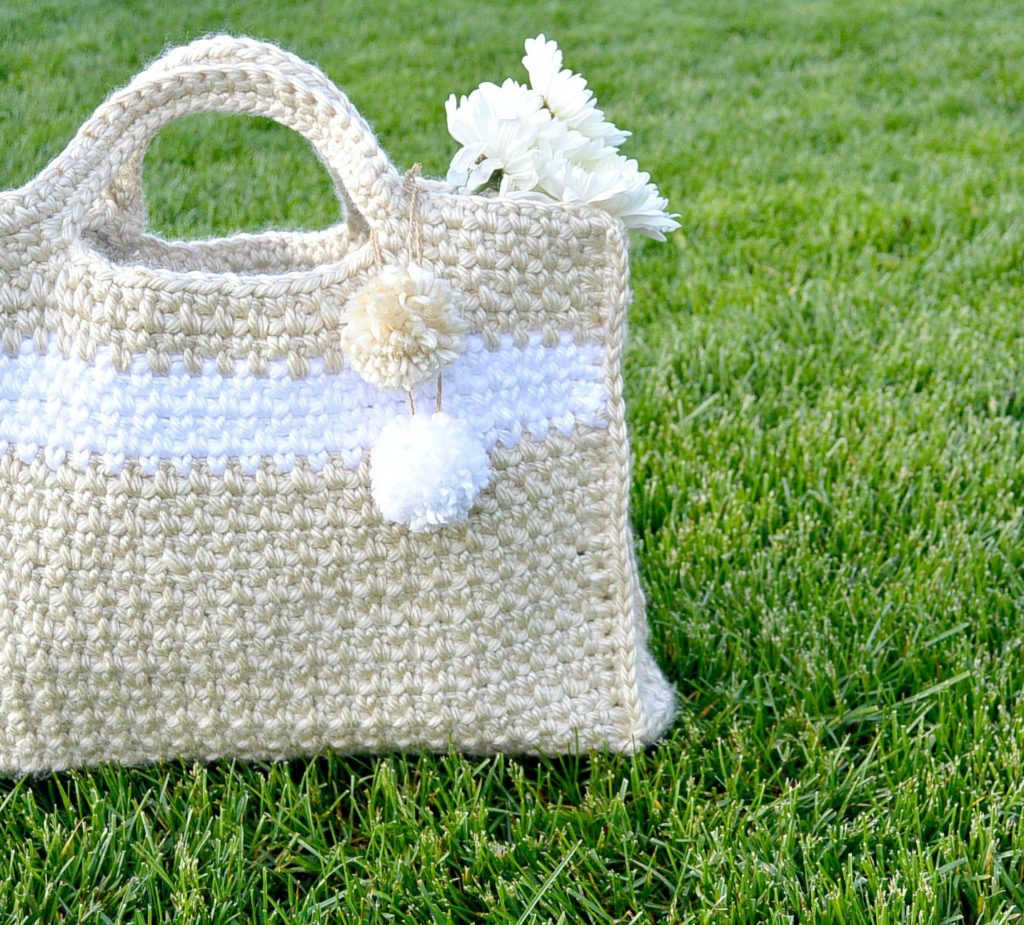 Big Easy Crochet Bag
Designer: Mama in a Stitch
Yarn weight: (6) Super bulky
Suggested yarn: Lion Brand Hometown
Look and feel like a dream with this gorgeously crocheted bag on your arm! The moss stitch pattern works so well for this project because of its intrinsic woven look. It's so pretty with a stripe of contrasting color and those sweet pom-poms, too!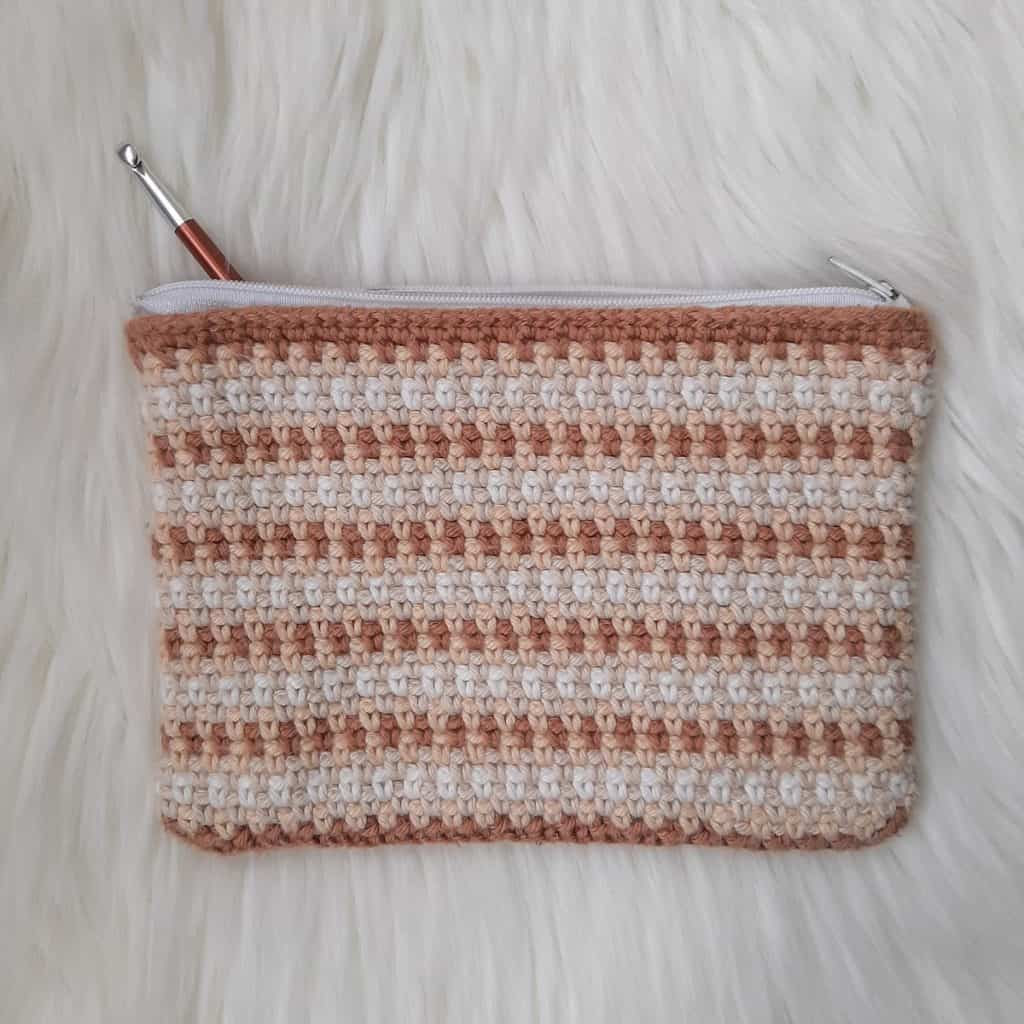 Crochet Zipper Pouch
Designer: Ned and Mimi
Yarn weight: (3) DK
Suggested yarn: Rowan Cotton Wool Yarn
This adorable pouch makes use of the moss stitch to make an incredibly darling pattern! Use it as a cute wallet or for your daily necessities, the Crochet Zipper Pouch is a great project to work on for both novice and longtime crochet artists!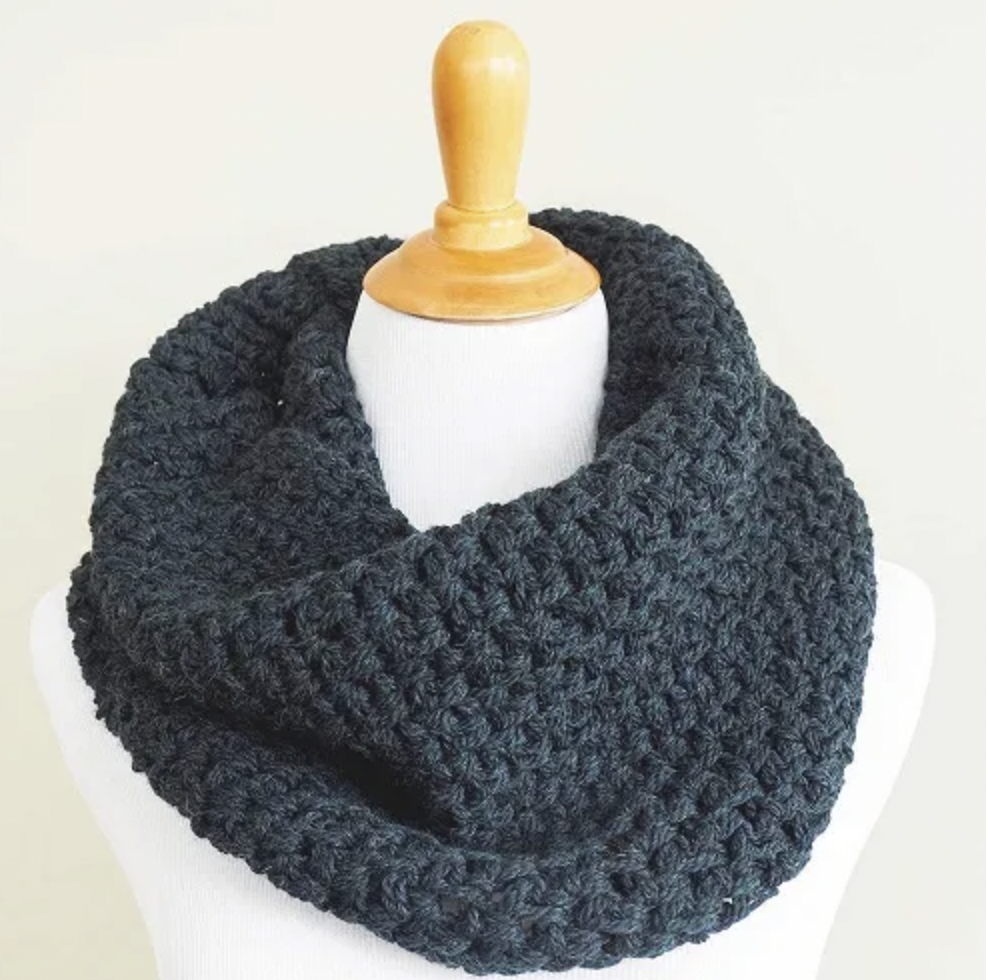 Moss Stitch Cowl
Designer: Dabbles and Babbles
Yarn weight: (4) Worsted
Suggested yarn: Blue Sky Woolstok 50
This moss stitch cowl is warm and squishy and easy to stitch. It uses worsted weight yarn with two strands held together for extra warmth. Try holding two different colors at once for a totally different look!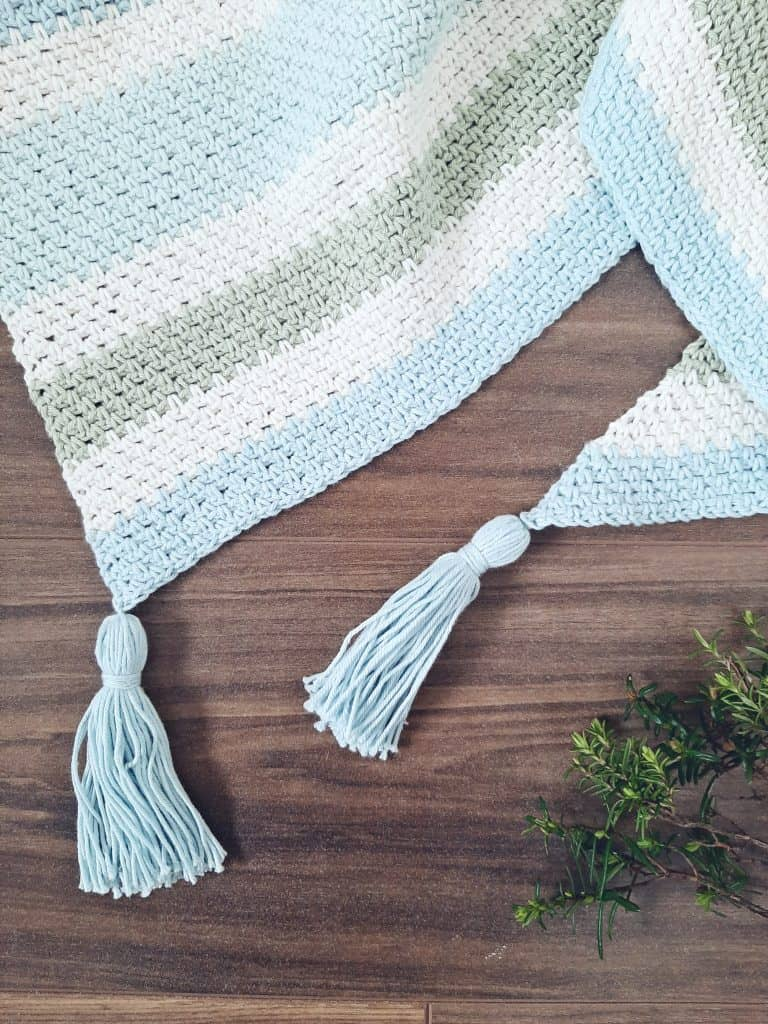 Forget Me Not Shawl
Designer: Ned and Mimi
Yarn weight: (3) DK
Suggested yarn: Rowan Cotton Wool
Gorgeously crafted and lightweight, this shawl goes perfectly with your wardrobe when the weather starts to warm. With a simple use of the Moss Stitch pattern, this crafty project is incredibly fun for the average crocheter, be they new or experienced!
Your crochet project goals just got one step closer now that you've got a new stitch under your belt! All the moss stitch crochet patterns we've shared are beginner-friendly and can be accomplished in a short span of time. Trust me— the quicker you finish one project, the sooner you can start on a new one, and that's always a plus in my book!
If you liked working on the moss stitch with us, you'll LOVE all the other crochet stitches we've got – 45 in all! – in The Ultimate Crochet Stitch Library! This amazing collection includes video tutorials and patterns you can use to try out your new stitches.
Looking for more great crochet patterns: 60 Crochet Summer Top Patterns Perfect for Warm Weather